Creek Road Capital is a private investment firm providing capital to small and mid-sized companies.
Investments
Creek Road Capital's investment activities focus on partnerships with management of small and mid-sized companies located in the southeastern U.S. While we are generalist in our industry focus, all companies must possess excellent management teams with the vision and expertise to develop and implement strategic operating and financial plans. All management teams will have significant ownership in each partner company. Creek Road Capital makes both minority and majority equity investments.

While we are flexible in our approach, many Creek Road Capital partner companies will meet the following general criteria:
---
Excellent management
EBITDA of up to $5 million
Established position in a niche market
High margins through proprietary products and services
Growth prospects above the industry average
Diversified customer base

Our transactions include:
---
Management buyouts
Recapitalizations
Growth financing
Acquisitions
Creek Road Capital will also invest in "special situations" where unique market events, asset values or company issues create an opportunity to invest at attractive values.  These transactions may include real estate, distressed debt and other distressed assets.
Creek Road Capital is not a fund and manages each investment in the long-term best interest of all parties involved. Our capital comes from our principal and our network of high net worth individuals who also provide relevant expertise to our partner companies.
Principal
William R. Soles, Jr.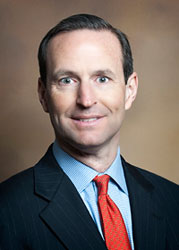 Mr. Soles is the founder of Creek Road Capital and serves as Managing Member.  Prior to the founding of Creek Road Capital, Mr. Soles was founder, President and CEO of Soles Brower Smith & Co., a boutique investment banking firm serving the lower middle-market.  Mr. Soles was previously a Vice President of First Union Capital Partners, Inc., the merchant banking and private equity subsidiary of First Union Corporation, and an Investment Analyst in the corporate investments department of Metropolitan Life Insurance Company.  Throughout his career, Mr. Soles has focused on transactions and strategic issues for small and mid-sized companies including sales and divestitures, acquisitions and buyouts, recapitalizations and restructurings, and debt and equity financing.  Mr. Soles has been directly involved in over 70 transactions with a value totaling approximately $2.1 billion as well as numerous financial advisory and consulting assignments.
Mr. Soles' community service includes: the Board of Trustees of Cone Health where he chaired the Investment Committee; the Board of Trustees of West Market Street United Methodist Church where he chairs the Permanent Endowment Committee; the Guilford College Board of Trustees where he chaired the Budget, Audit and Investment Committees; the Board of Visitors of The University of North Carolina at Chapel Hill; the Board of Trustees of Greensboro Day School; the Board of Trustees of Brevard College; and numerous other entities.
University of Virginia, MBA
Guilford College, BS
Contact
Creek Road Capital, LLC
300 North Greene Street
Suite 2195
Greensboro, North Carolina 27401
(336) 273-9521 Phone